7.23.11  Beth and Chris have the sweetest love story, and their wedding at Locust Grove in Poughkeepsie, NY really reflected that sweetness.  That plus the fact that we had Lori O. on photos, Bob Gellar behind the video camera and the most energetic crowd you can imagine put this wedding completely over the top!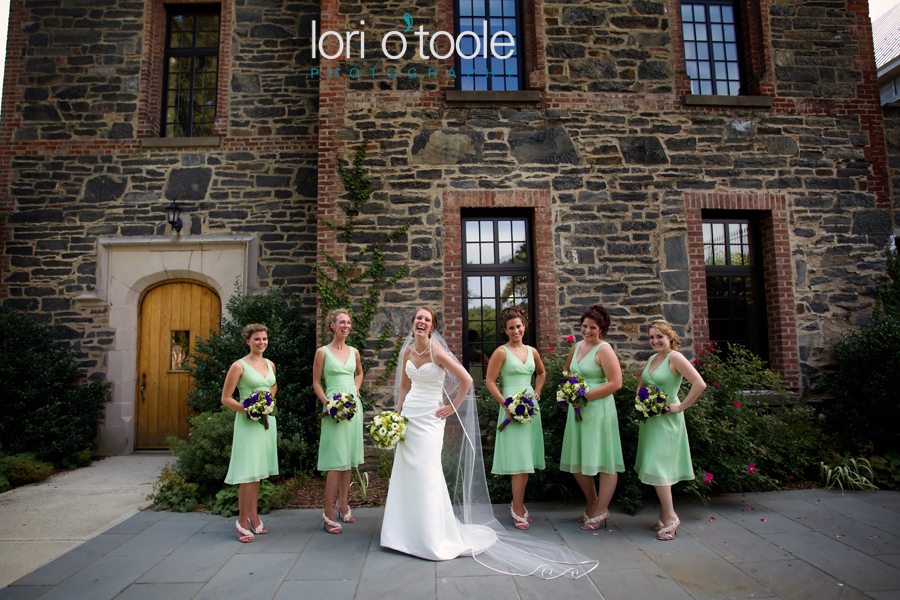 Beth and Chris had met at Marist College eight years ago (much was made about how looooong it took them to get to marriage), so getting married at the Marist Chapel and celebrating at Locust Grove right down the road was the perfect choice.  On one of the hottest days of the year, guests kept cool inside and still managed to tear up the dance floor.
A very game bridal party executed various routines during their entrance, such as leap frogs and the Shopping Cart, as they were introduced to "Let's Get It Started" by the Black Eyed Peas.  Then the newlyweds made their entrance to "I'm Shipping Up to Boston" by the Dropkick Murphys.  ("No Boston lyrics," they warned.  "The New York fans will riot.")  The bridal party jumped right in to surround them.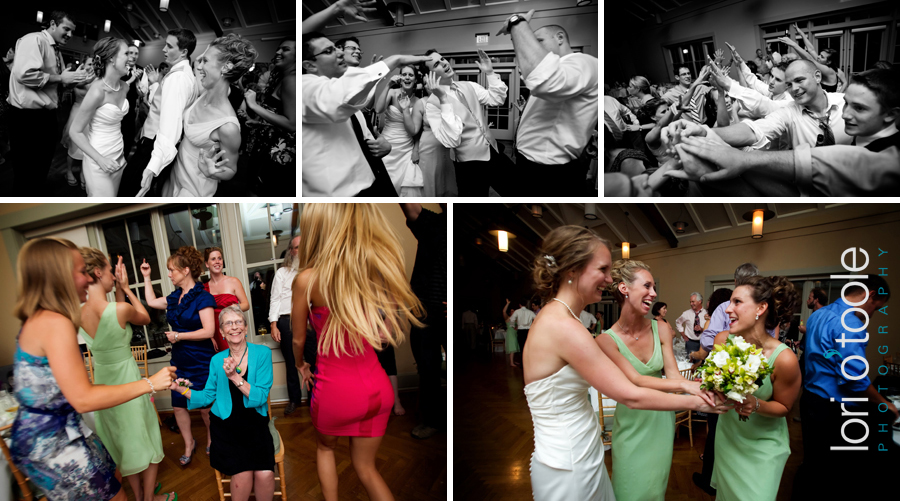 I loved this bridal party.  Maybe they'll come on the road with us?
Beth and Chris picked a beautiful first dance song off the Garden State soundtrack, "Blue Eyes" by Cary Brothers.  They were adorable on the dance floor!
The Details
The bridesmaids wore pale green winter mint dresses and carried dark purple and white bouquets.  The wedding cake was butter cream decorated with white hydrangeas.  Each table had matching purple and white floral arrangements and non-sequential table numbers named after a significant numbers or digits: table 16 named for the number of days Beth is older than Chris, table Y5 named for the Chris' Marist dorm room where he first said, "I love you."
During the heart-felt toasts, I loved learning that Beth is a girl who "still jumps in puddles," and about Chris' history of video gaming and scheming up outrageous ways to make money. Even better was watching the newlyweds kiss on command at their sweetheart table!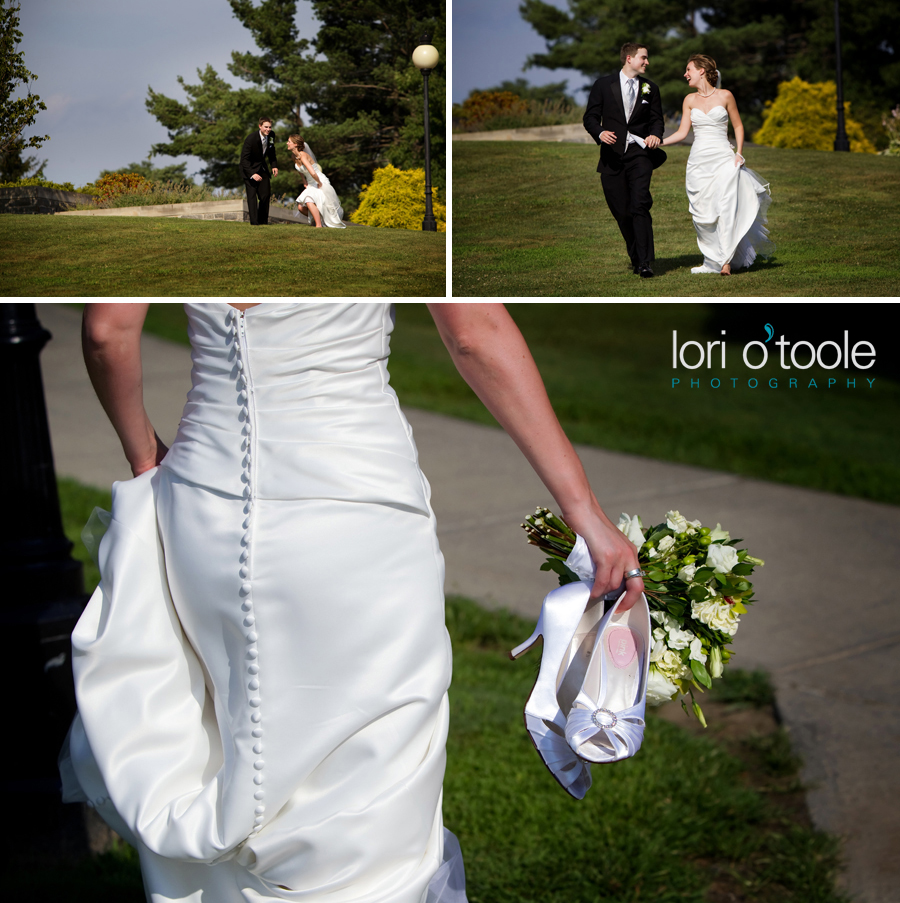 Crazy Dancing
I thought these guys would never let us go home!  From song one, they wouldn't leave the floor.  There was stomping and clapping to "Wild Rover" and frenetic dancing to "Shout," not only in the main dancing area but in a fringe dance circle where Beth's grandmother could join in.  And there was Lori O., in the middle of the throbbing dance floor, snapping images and ducking out of the way.
The Food
Holbert's did an amazing job with the catering.  My chicken roulade was fabulous and the presentation was just as good as the food.  These imports from Orange County are welcome to visit our Poughkeepsie weddings any time!
This wedding was so much for us.  Thanks for the invitation, guys!
Catering by Holbert's Catering
Photos by Lori O'Toole Images Photos provided by Lori O'Toole Images
Video by Bob Gellar
Flowers by Osborne's Florist